Since big businesses can afford to invest in expensive security measures to protect themselves against cybercrime, small and mid-sized companies are increasingly vulnerable to attack. And as new security technologies are developed, cybercriminals are investing in more advanced strategies – mobile malware, ransomware and botnets – to access valuable data that many SMBs hold.
Network security is a critical part of IT support and health. Our data and IT systems must be reliable, secure and protected, so Wahaya works closely with you to determine exactly what you currently have and how to keep that protected from outside threats and follow all security regulations required for your business.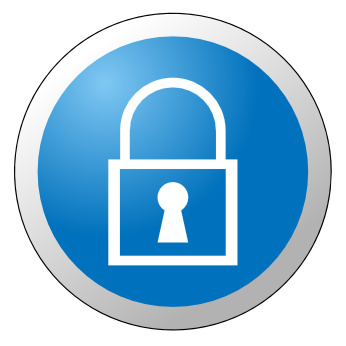 Offerings:
Content Filtering – Prevents undesirable content from reaching your staff.
Security Appliances – Block unauthorized access to your systems and data.
Antivirus / Anti-malware – Protects your systems, software and data from damaging attacks.
Vulnerability Assessments – Identify gaps in your security before hackers do.
E-mail Security and Encryption – For those needing specialized secure e-mail products
Remote Access – Ensures your security extends beyond the walls of your office.
In light of the rapidly evolving marketplace, business security must also adapt. Wahaya takes a high-level approach to your business protection, providing a customized network security solution around your specific operations. From core perimeter protection to highly defined points of entry and end points, our multi-layered approach to network security is the offense and defense needed to help protect your company on a rapidly changing playing field.
Content Filtering
Employee access to dangerous or inappropriate website content can cause lost productivity and potentially introduce outside threats. Most the time however, the internet is an important asset to access. Web content filters is one way to protect your company and IT environment from such threats. Analytics can discuss your options and implement a solution that best fits your need.
Appliances
Appliances can protect against viruses, spam, spyware, intrusions and other threats. See how network bandwidth is being used and prioritize mission critical applications with real-time visualization capabilities.
Malware
Wahaya will implement a proactive anti-virus and spyware protection program to shield your network from threats of viruses, spyware, Trojans, malware and more. There are many affordable options for small business.
Messaging
Many businesses can benefit from an e-mail/spam filters. Our chosen product is Symantec Mail Security because it identifies up to 98% of inbound spam and works outside your network to reduce server processing demands. There is no software or hardware required and the spam is not stored on your corporate network.
Remote Access
Virtual Private Networks (VPNs) and File synchronization can be valuable tools for remote access. The ability to get access to your data from branch offices, telecommuters, and people who are travelling can be critical, but should not create security nightmares for the data you are trying to access.