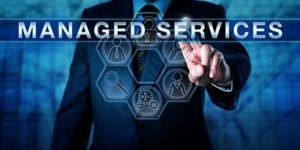 Wahaya provides computer managed services to help small and mid-sized organizations with every technical aspect a company may need. Our goals are to have the lowest downtime for your company and keep your systems running at full speed so your business can do what it's good at, not fixing IT programs and fixing broken systems. We also take pride in the fact that we are very responsive at first level calls and getting back to you quickly. Our service level agreements are phenomenal and our engineering staff are friendly as well as extremely talented.
Backed by technology experts, we help organizations gain the full benefits of existing systems, make strategic investments in implementing replacement solutions and maintain infrastructure that is secure, dynamic, and reliable. We offer a full range of solutions including a full managed services, mobile computing, Virtual CIO, IT strategy, virtualization, cloud computing, business continuity, network security and IP telephony.
Contact us today for a no cost consult and see how we can become the most important part of your team, the team that keeps things running!