F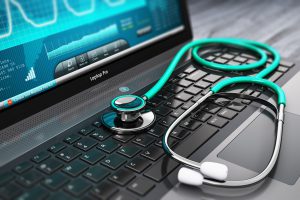 A managed services provider, or MSP, can help with the needs of your business and save the company time and money. With Wahaya IT, our managed services provide your company with a fully staffed IT department.
HOW CAN

 WAHAYA IT

HELP IN HEALTHCARE?
Wahaya IT would be a great choice as a managed service provider for healthcare. For instance, Wahaya IT can help healthcare organizations lower costs while improving operational performance. Our IT staff are experts in what they do and communicate regularly to give real-time information regarding the health of technology resources. In addition, hardware and software are continuously monitored and maintained to ensure peak system performance. As a result, these actions can help reduce the need for future equipment purchases, thus saving money.
1.SECURITY
Security is essential in all organizations, but especially in healthcare. Therefore, complying with HIPAA regulations and other mandates is vital, and a managed service provider should increase the reliability and security of your business systems. According to Security Metrics, in 2019, healthcare organizations accounted for 29.2% of all reported data breaches. In other words, having a reliable security system and a department to oversee it is extremely important in the healthcare industry.
Wahaya IT can assist your organization with internal compliance and specific requirements to protect you from security breaches and legal regulations regarding HIPAA. Read more about our cybersecurity and compliance.
2. REDUCING STAFFING EXPENSES
Staffing can be stressful but using the services of a Wahaya IT makes it one less thing to worry about. With our fully staffed IT department, you save money and time on hiring. We become a single point of contact for your staffing operations.
3. IMPROVED EFFICIENCY
In an industry where a matter of seconds could impact someone's life, response times are even more critical. If there is an equipment or technical issue, getting that fixed as soon as possible is necessary. With Wahaya IT, there is a quick response time at any time of day.
Additionally, a workforce solution delivered through one point of contact instead of multiple suppliers minimizes the time spent in communication and overall work-related processes. 
4. CUSTOMIZED SOLUTIONS
Wahaya IT will work with the organization to best fit its services to the needs of the company. 
Contact us today to be your managed service provider for your healthcare business!