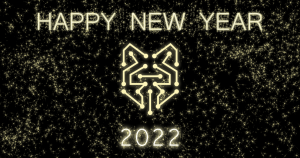 The coming of a new year symbolizes a time of change. A new year requires new goals and new resources to meet those goals. With your current MSP contract approaching its deadline, you might be looking for another company to bring you into the future. Here are some reasons why Wahaya IT should be your MSP for the new year.
Wahaya IT's expertise spans over 18 years in the industry. We know what we are doing, and we do it exceptionally well.

Wahaya IT customizes our services based on what you need. There is no need to oversell you on systems your company will not use, so we focus on the services that benefit your business.

Wahaya IT streamlines routine processes for your business so you can focus on what you do best.

Wahaya IT's ticketing system allows for quick and effective communication when your business is experiencing IT problems.

Wahaya IT is constantly updating systems and procedures to make your IT experience as smooth as possible.
These are only a few of the reasons you should make the switch to Wahaya IT. If you would like to learn more about us and our managed services, go to: our website or contact us.