If you need to maintain routers, switches, firewalls, wireless access points, wireless controllers, or map your network we can do it.
Our monitoring systems allow you to:
Manage IT employee access to devices and subnets
Manage manage credentials in a secure and compliant way
Access network devices efficiently and securely
Back up network configurations
Keep up with networking best practices
Provide consistent levels of network availibility
Access remote devices on networks quickly
Know about networks devices in real-time
Know about network performance trends
Restore network device configurations
Network Configuration Backups
Stuff happens—and not all of it can be predicted or avoided. But no matter what causes network downtime, getting your client back up as quickly as possible is important. That's where network configuration backups can save your bacon.
Network Diagrams in real time
Good network diagrams aren't hard to make, but even network engineers with years of experience often make diagrams that are jumbled and hard to understand.  Our system creates diagrams in real time based on actual network connected data.
View Live and historical statistics
Not only can you get live and historical statistics of up-down events, IP address usages, device and connectivitiy outages, but also you can get insights on network flow.
To get definitive insights into what comprises network traffic, flow-based network instrumentation by haveing network devices generate flow record snapshots, using formats such as NetFlow, sFlow, or IPFIX, as packets stream through them.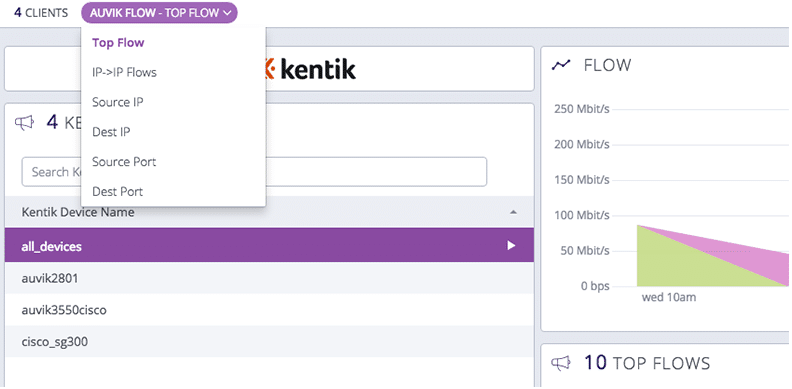 Features
Infrastructure Backup
Our Infrastructure Data Protections System can backup messaging stores, databases, and all your critical business documents, down to the bare metal, even routers and switches.
EndPoint Backup
Our Endpoint Backup solution can backup your desktops, notebooks and tablets, no matter where they are, and can deployed in mass scale.
Device configurations need to be backed up often to maintain a repository of backups ready to be restored in case of emergencies. In large enterprises with more number of devices, this task of getting the device configuration backup up becomes a huge mundane task taking up most of the time…
Read more